What you'll learn
Introduction to PMP main Terms and Concepts.
The Complete Project Life Cycle.
Main Principles for Successful PMP.
Agile and Hybrid PM Methods.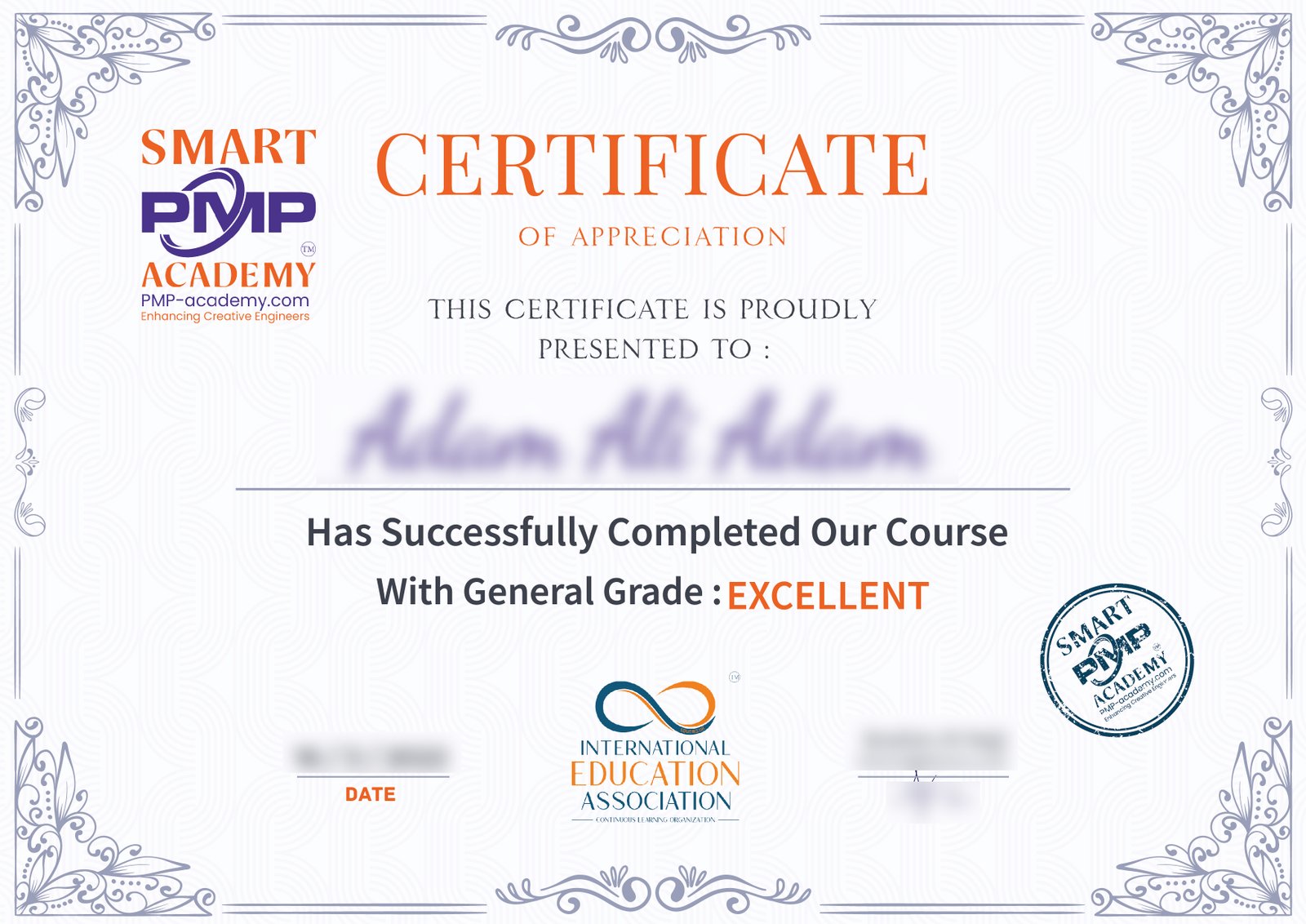 PMP Academy is a smart way to learn
We offer attractive and certified certifications consistent with international standards.
PMP Academy combines e-learning services to create the most effective learning experience.
Description
Whether you are a project manager who seeks to be PMP certified or aspires to excel in his career, the smart PMP academy from IDEMES in London is the go-to resource. It is the most condensed and comprehensive course accredited by the Professional Academic Association to help you become a great manager. enroll today.